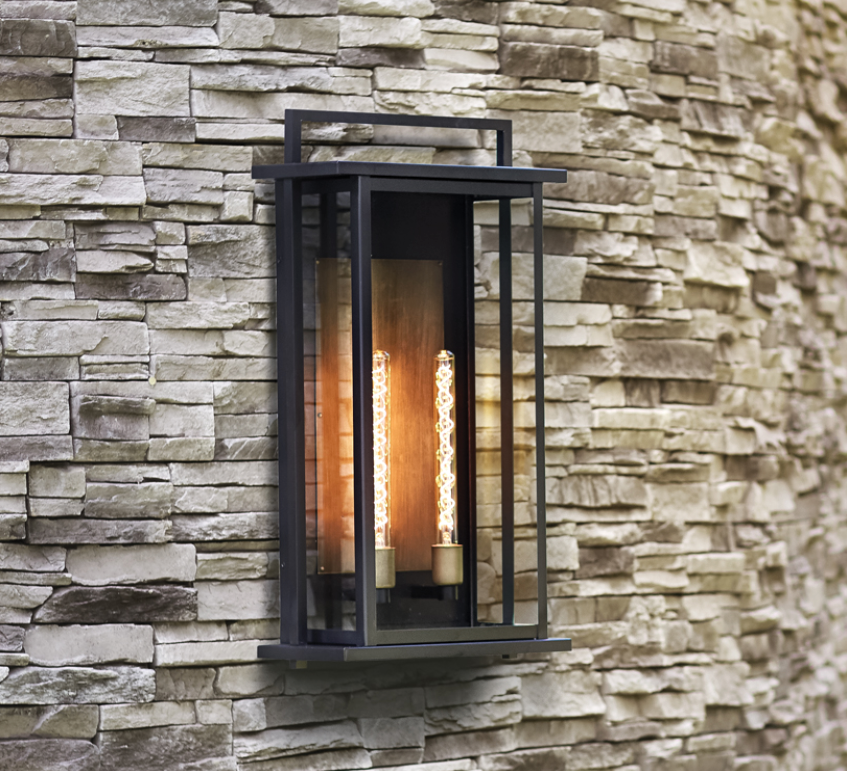 Bold and beautiful lanterns are key to accentuating over scaled architecture with their sizable silhouettes.
It's hard to believe that 50 years ago the average home was roughly 1,660 square feet, had only one bathroom and outdoor lanterns were not a priority (nor was there much to light).
---
Fast forward to today where the average square footage, according to the U.S. Census Bureau, has nearly doubled. With that size-up came substantial home features such as grandiose foyers, multiple bedrooms and a focus on fantastical facades.
---
To properly light these impressive entryways, Hinkley has released a new collection of stunning oversized statement lanterns which know just how turn heads with bold lines, larger-than-life profiles and luxe finishes.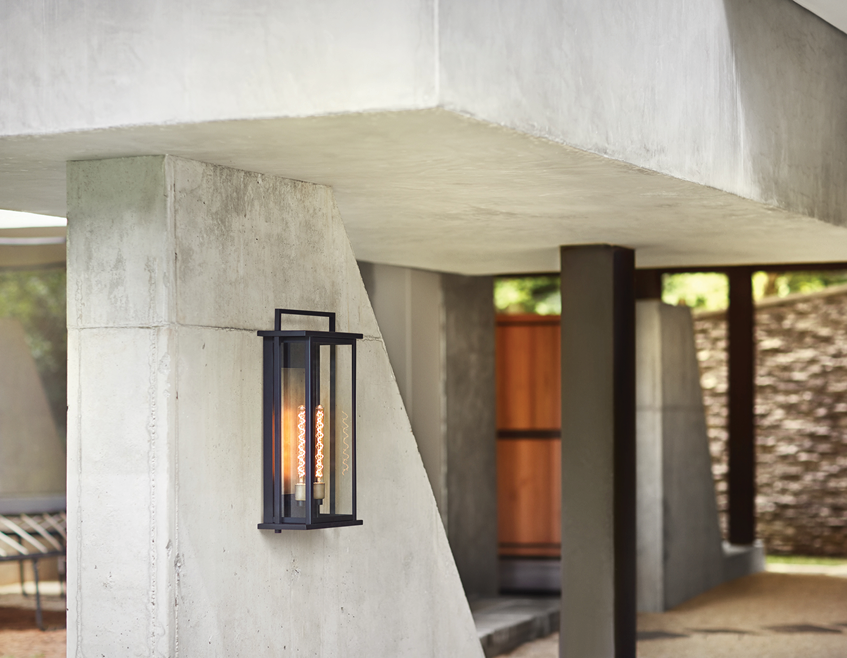 ---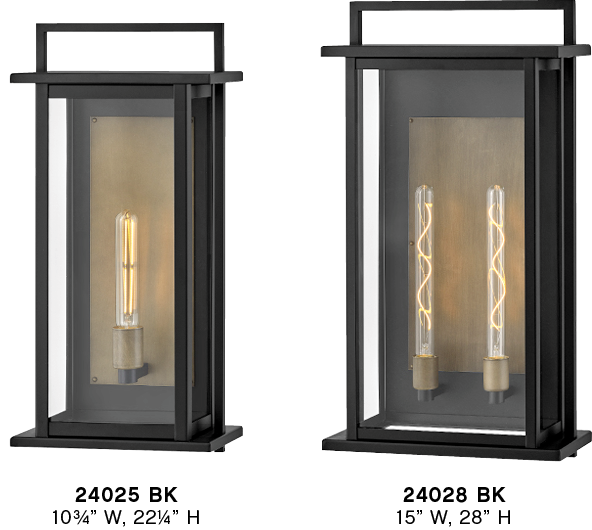 LANGSTON
Sleek but stately, Langston demands attention with its bold silhouette in Black and a gleaming Burnished Bronze reflector. In this oversized option, Langston delivers a stunning light beam spread thanks to its extra-large panes of clear glass.
---
MAX
Clean-cut and captivating, Max is an instant classic, perfect for a myriad of outdoor spaces. Surrounded by clear glass panels, it yields architectural simplicity for the touch of contemporary we crave.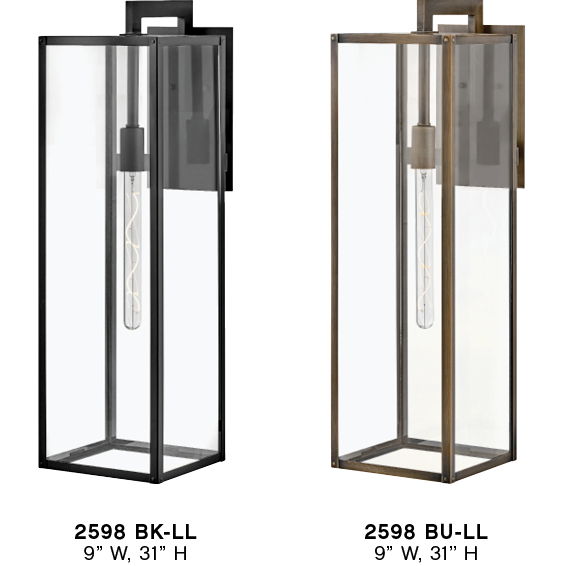 ---
WEYMOUTH
Modernize your outdoor space without sacrificing the traditional appeal you long for. Weymouth's subtle yet overstated frame features a clean design, while its symmetrical lines evoke timeless elegance with a contemporary edge.