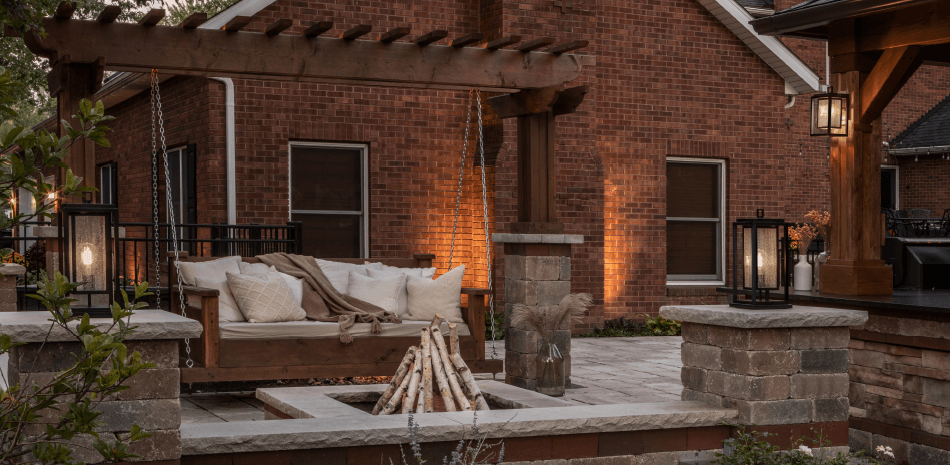 Dear Restaurant & Butchery is a full-service restaurant and wine bar with an outdoor patio and in-house butchery located in Cincinnati's Hyde Park Square.
Hinkley's Foundry fixtures illuminate the tender moments for friends and family who gather here. So be a dear and learn more about the decisions behind this outdoor patio design!
How does lighting fit into any project? According to Michelle Pinales of Michelle Pinales Design, lighting is an essential, functional requirement needed for any space. However, as interior design professionals understand, it offers bountiful benefits beyond that.
Lighting has the biggest impact of any design element per square foot that it takes up on a project. And, while it provides illumination for wayfinding and necessary items, it can make or break a space with the impression it leaves on guests."

Michelle Pinales of Michelle Pinales Design
The Lighting • Foundry Family
Hinkley's Foundry fixtures offered the style, shade finish, and scale Michelle desired to emphasize the outdoor patio and bar area as a destination, offering a unique and vibrant atmosphere.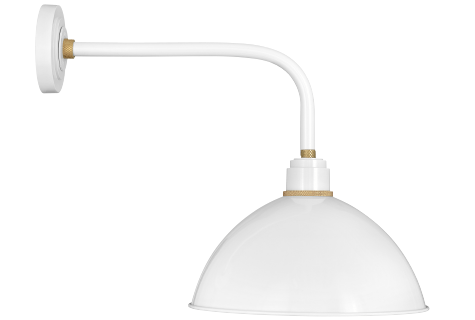 SHADE FINISH
Foundry's sturdy aluminum shade features knurled brass details to offset a Gloss White finish, while casting a uniform light. Michelle says she was delighted to find an outdoor fixture available in a finish option beyond Chrome or Stainless steel.
"Outdoor lighting doesn't have to look so utilitarian," she said. "The fact the Foundry fixtures offered a powder-coated White finish and had a gold metallic element was huge."
STYLE
Foundry's simple, understated form features a vintage aesthetic while contributing to the patio's overall design.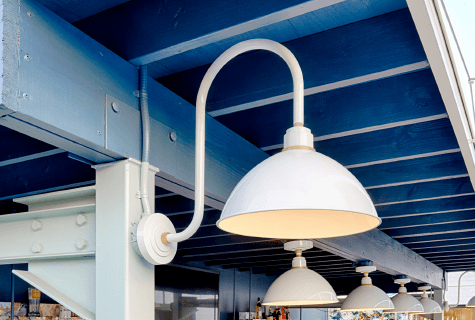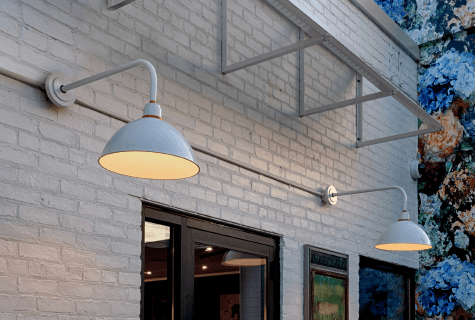 SCALE
Michelle used a series of Foundry straightarm barn lights to create a path of repetition, illuminating Dear's façade and drawing the guest in, making the ultimate impression.
This is a beautiful installation and a great example of how hospitality lighting can enhance and complement an overall design. The Foundry fixtures inspire and anchor the surrounding outside space while serving as a functional element for Dear Restaurant & Butchery."

Jeff Thomas, Hinkley Hospitality Sales Manager