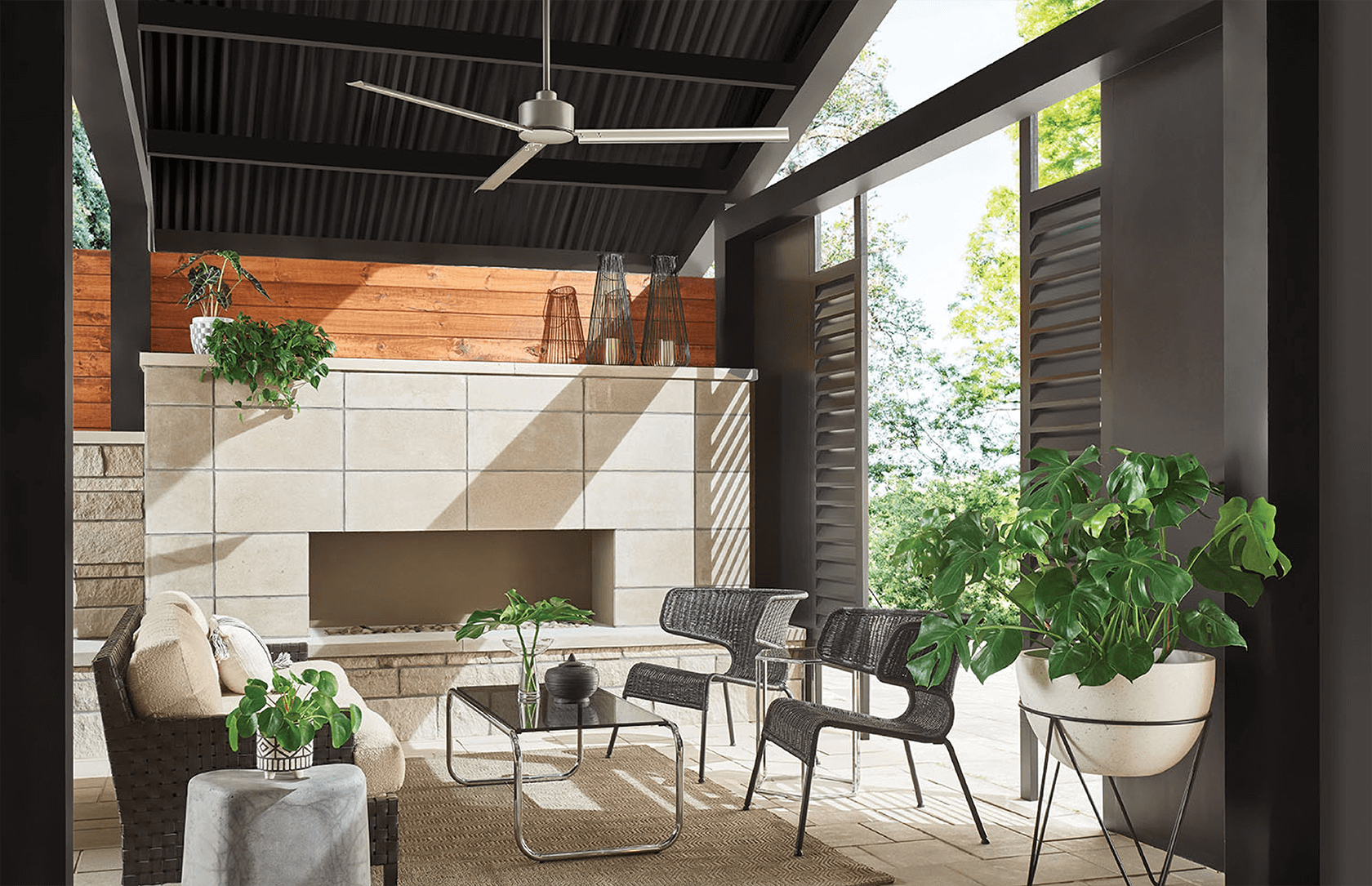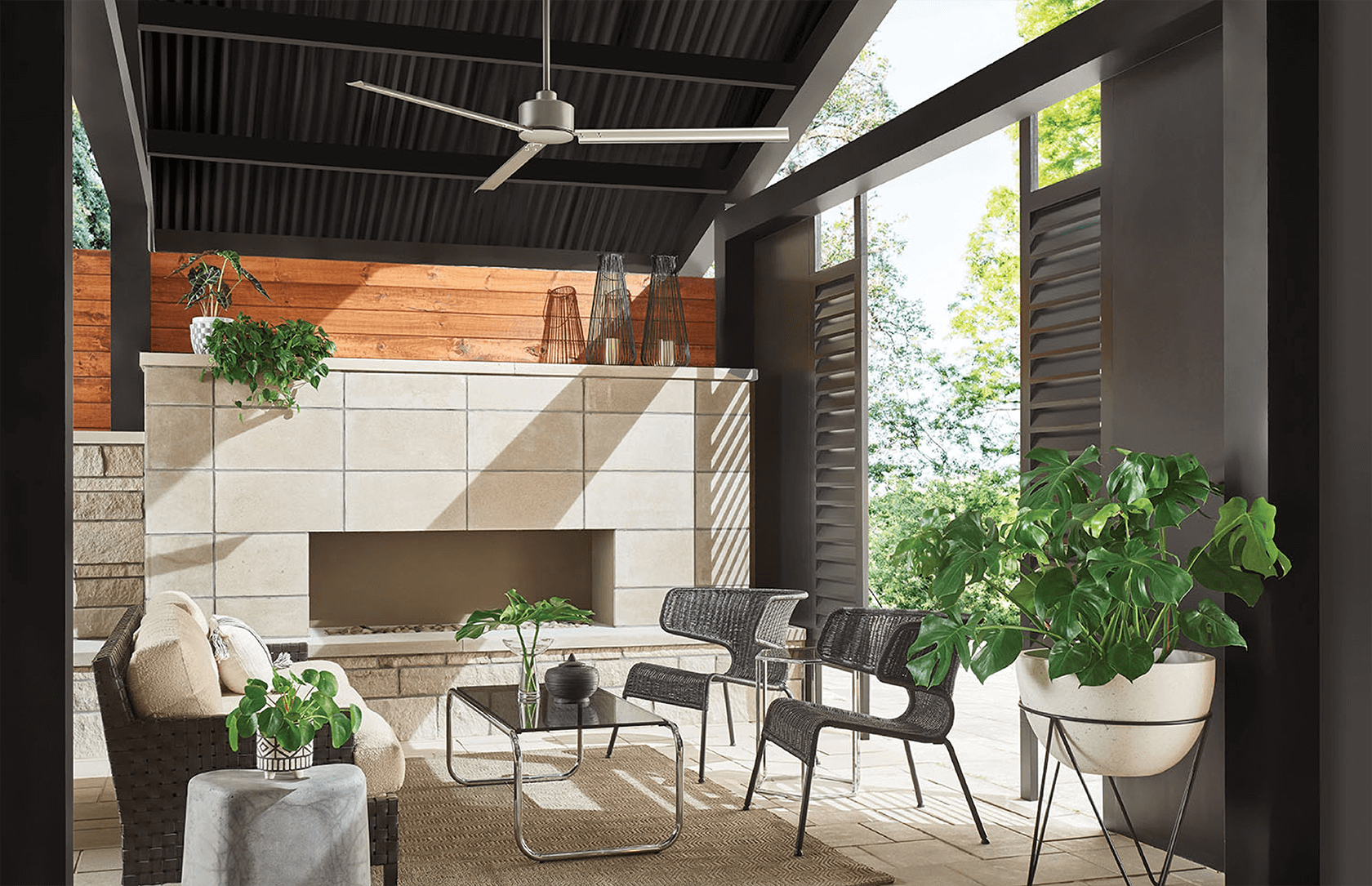 Take a Spin Through Our New Fans
---


Q. HOW DO I PREVENT WOBBLING?
This is by far the most common concern, and ensuring there are tight and secure screw and hardware connections is key: from the blades to the downrods and junction box, tight = right!
---
Q. HOW MANY TYPES OF FAN MOTORS ARE THERE?
There are two types of motors...
Also known as a spinner motor fan.
Use up to 70% less energy than an AC motor fan. They run cooler and quieter for longer life!
Q. Will my Hinkley fan sync with any current Smart devices?
EVERY Hinkley model can be a smart fan with purchase of accessory control. The receiver is located in the canopy, which allows for easy access.
Hinkley fans can be operated through smart devices such as Google, Alexa and Siri using controls containing BOND app capabilities.
EACH AND EVERY FAN MODEL has smart control capabilities, either with the included control or an accessory control.
Q. CAN I CUSTOMIZE MY HINKLEY FAN?
Fans are cool because you can customize both aesthetic and operational elements. If you are the kind of person who rearranges your furniture and swaps out throw pillows seasonally, look for fans with reversible blades. If creating a connected home is at the top of your to-do list, check out the many options for controls.
Q. WHAT IS CFM & HOW CAN I BETTER ACHIEVE OPTIMUM AIRFLOW?
CFM is the magic acronym needed to achieve the optimum airflow output of a fan. It also calculates the operating cost and energy expenditure of your fan.
THE VELOCITY OF AIRFLOW, MEASURED IN CUBIC FEET PER MINUTE. IF YOU WANT GREAT AIRFLOW, LOOK FOR A FAN WITH A CFM RATING OF 5,000 OR HIGHER.
---
Q. WHAT ARE SUMMER AND WINTER MODE?
SUMMER MODE: Pushes air down from the ceiling to create a wind-chill effect. Fans do not change the temperature in the room, they change the comfort level.
WINTER MODE: Pull air up to the fan and circulates it along the ceiling and down the walls to redistribute the warm air that hovers around the ceiling. When utilized regularly winter mode will allow for a savings in heating costs. You can control reversing from a reverse switch on the fan, the wall control, remote control, or the App.
---
Q. Will a wall control and a remote control work together on the same fan?
3 speed fans: Yes, as long as they are both paired to the fan receiver
6 speed fans: Yes, as long as they are both paired to the fan receiver
4 speed fans: No, remote and wall cannot be used in conjunction.
---
Q. ARE HINKLEY FANS RATED FOR VARIOUS OUTDOOR APPLICATIONS?
Many fans in our line are WET and DAMP rated. Damp rated fans must be covered in some way by a roof, canopy or awning and should not have direct contact with rain or sunlight. Any outdoor fan can operate in an interior application.
Q. WHAT IS THE WARRANTY FOR ALL HINKLEY FANS:
Limited Lifetime on the fan motor
5-year warranty on the LED components
1-year on remaining parts
---
Fan Club: Catch
MAJ



R
air with these breezy new beauties.