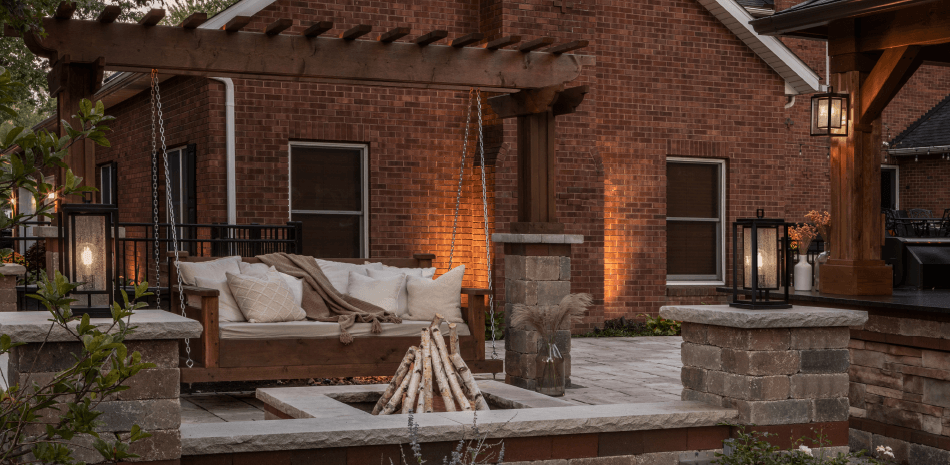 AL FRESCO ALL NIGHT
A thoughtful outdoor lighting design can create a cozy outdoor gathering that encourages family and friends to linger longer
Outdoor spaces are a top priority in homes across the nation as more and more people seek ways to unwind, disconnect, and recharge in their own backyards. Whether you've planned a special celebration or wish to extend an outdoor gathering from day to night, it's essential to ensure adequate illumination.
Crafting a well-lit outdoor living area creates a multi-dimensional home to enjoy while providing safety and security at night. Below are three tips to follow when lighting up a landscape that doubles as an outside oasis.
---
INCORPORATE A LAYERED LIGHTING DESIGN
Relying on one overhead fixture offers little control over an area's ambiance. Instead, just as we recommend inside the home, design a space that features multiple light sources. Choose fixtures that complement each other stylistically for a cohesive look and the best visual impact.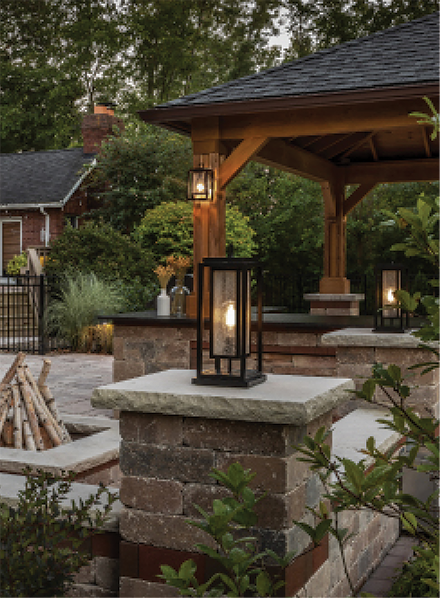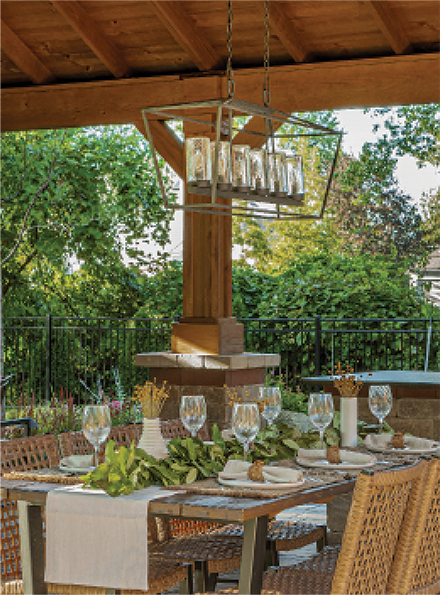 ELEVATE OUTDOOR DINING EXPERIENCES WITH HANGING FIXTURES
Outdoor-rated chandeliers paired with nature-inspired home accents and an elegant tablescape can transform a patio or pergola into a decadent dining room. Install one – or a grouping of two or more – over tables or seating areas. Don't forget to put them on a dimmer to easily control light levels as the sun sets!
HIGHLIGHT AREAS TO INCREASE SAFETY
A well-lit exterior reinforces safety in hazardous, injuryprone, and high-traffic areas. Outdoor steps, drop-offs, and pathways walkways are intelligent choices to illuminate to prevent injuries. Plus, they create sophisticated curb appeal.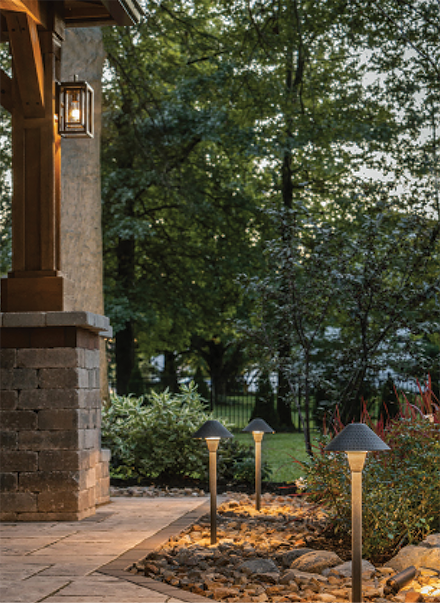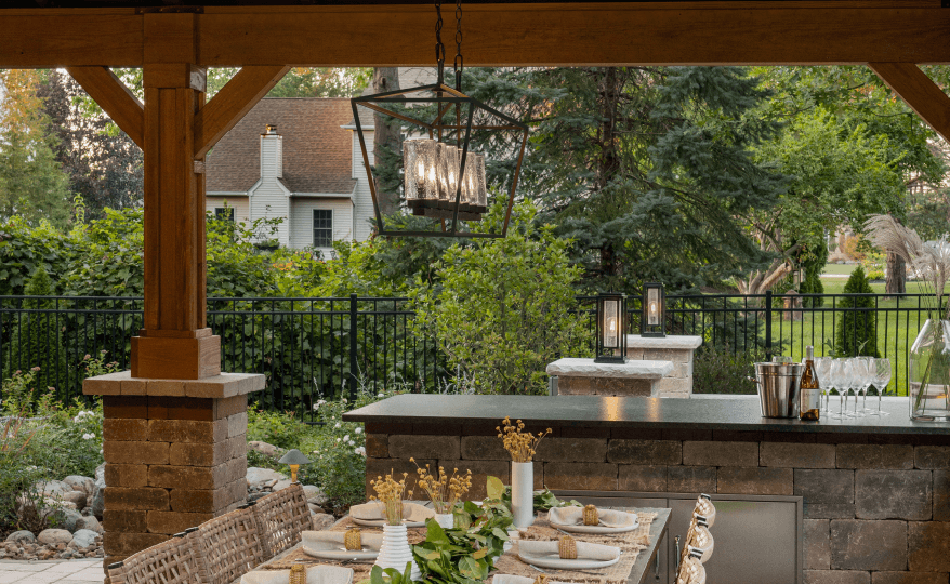 ABOUT THE LIGHTING:
The Six-Light Linear Chandelier, Alford Place, and Wall and Pier Mount Lanterns, Republic, are part of Hinkley's 12V Luxury Lighting Collection that offers low-voltage lighting solutions for outdoor areas. The fixtures can operate off any low voltage transformer and allow for easy installation. Additionally, lanterns in the Republic Collection comes with a 5-year warranty and features three finish options – Black, Oil Rubbed Bronze, and Satin Nickel – that are resistant to rust and corrosion.
ABOUT THE LIGHTING:
Hinkley's Hardy Island Path Lights add impeccable style and safety to walkways and outdoor living environments. Suitable for use in wet locations, the fixtures feature fully-enclosed lamps and a rich weathered brass finish that matures naturally over time.
Landscape lighting solutions amplify an area's overall look and unique features while extending the outdoor living season. Check out all of Hinkley's landscape lighting solutions here.