Stunning Sconces
Industrious and adaptable to virtually any space, sconces are a versatile and vibrant design solution.
Ideal for Anywhere
Fletcher transcends style boundaries to fit in with any décor declaration – spanning vintage to industrial, classic to transitional.
Idea to try: Add pizzazz to a gallery wall or place singularly beside a window or door frame as an artistic accent piece.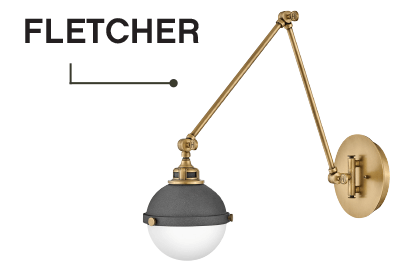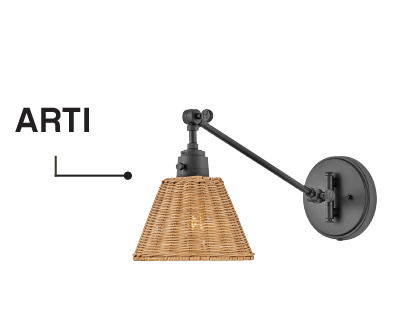 Ideal for Organic-Inspired Interiors
A natural beauty – Arti adds the perfect boho touch with its rattan shade and effortlessly classic silhouette.
Idea to try: Use in place of bedside table lamps or add into areas that could use a bit more texture and character.
Ideal for Anywhere
Argo inserts an aesthetic blend of charm and sophistication to spaces with its classic silhouette and decorative accents.
Idea to try: Stylishly highlight a kitchen sink or add in extra task lighting by illuminating shelves.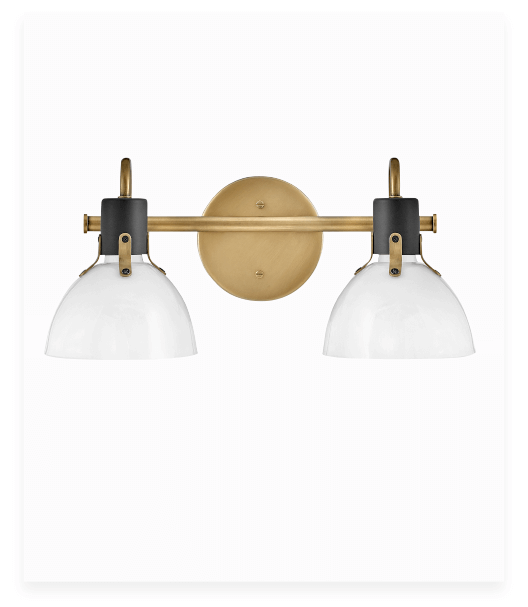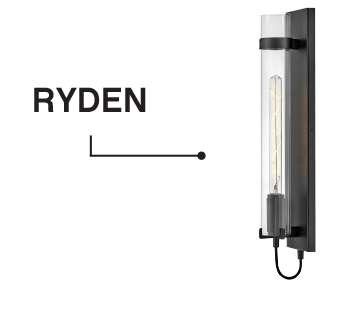 Ideal for Anywhere
Ryden's sleek lines and bold finish exudes a contemporary elegance.
Idea to try: Frame a work of art to add in layered lighting and set the mood for an evening at home.